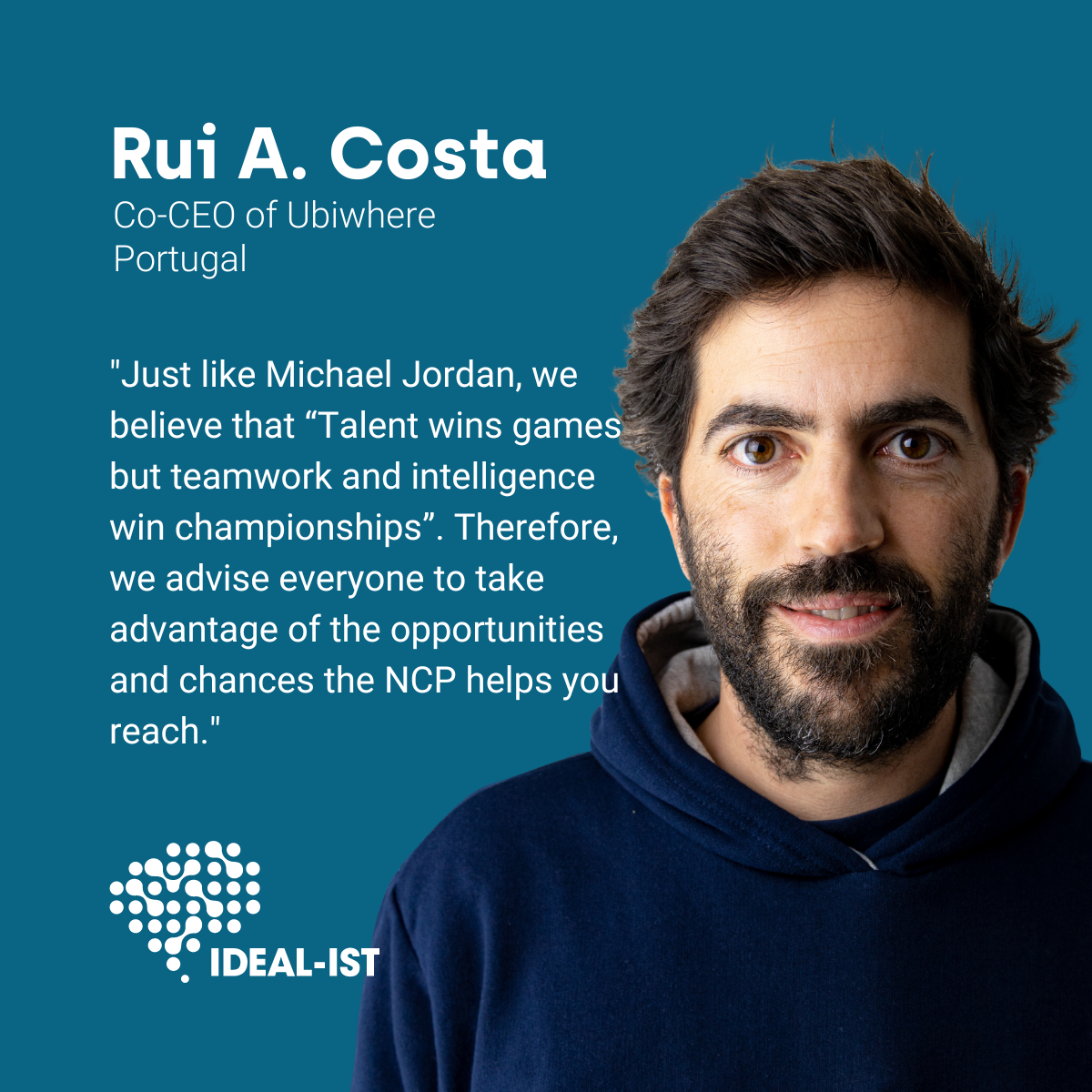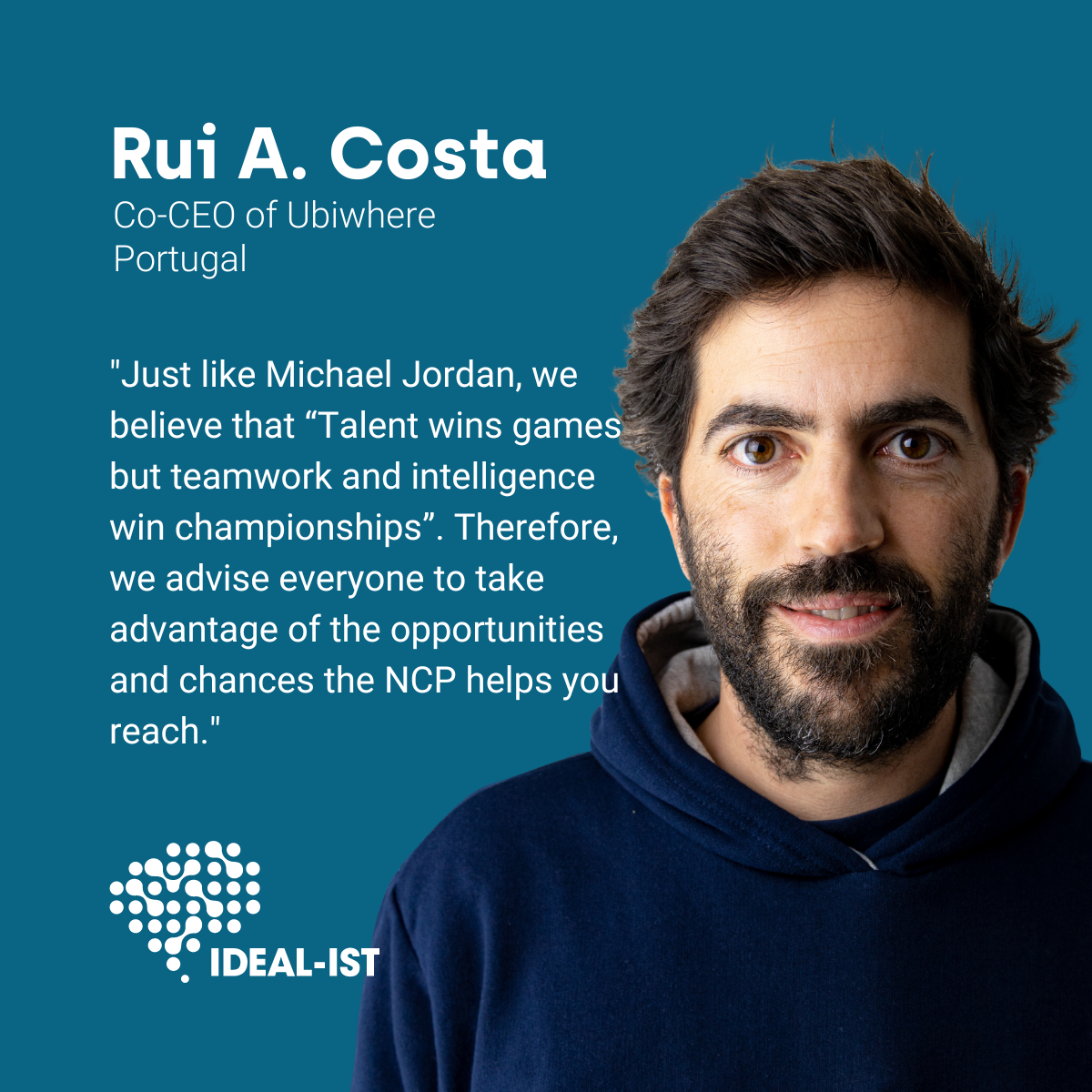 Your country? Portugal
Your organisation? Ubiwhere
Your job title? Co-CEO
Your first and last name? Rui A. Costa
Tell us about your successful project (you received funding for): Through the last few years we have had several opportunities and projects within Horizon 2020 and now Horizon Europe funding. One we can highlight is the 5GZORRO project in which Ubiwhere was responsible for several technical developments, such as SLA Monitoring and the Marketplace, and for the international communication of the project. In general, we believe that this project helped showcase our technical expertise as well as our marketing and communication positioning within the technological field.
What was the added value of your NCP? Our experience has shown that the NCP is crucial for boosting our reach and increasing our opportunities. Throughout our work within the Horizon Europe projects, the NCP has been pivotal in accompanying european calls and helping us select the ones we are fit for, clearing our doubts and identifying key new partners or consortiums.
Tell us what you would like to share with your peers as inspiration? Just like Michael Jordan we believe that "Talent wins games but teamwork and intelligence win championships". Therefore, we advise everyone to take advantage of the opportunities and chances the NCP helps you reach.