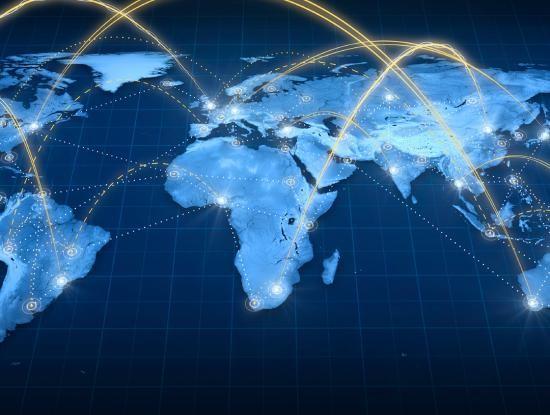 Did you know that participants from all over the world, regardless of their place of establishment or residence, can participate in most of the calls of Horizon 2020?
Furthermore, in many cases, the EU will fund at least partly the participation of the international partners.
In addition to this general openness of most Horizon 2020 calls to non-EU researchers, many calls particularly encourage cooperation with non-EU partners. All calls are published in "Work Programmes" and can be found in the International Cooperation topic page on the Funding & Tender Portal.
More information are available at: https://www.youtube.com/watch?v=rdMclcxx0h8
Idealist2020 Information Hub
Idealist2020 supports the knowledge exchange on how to take part in relevant call topics opened for international collaboration in Information and Communication Technologies.
Information and Communication Technologies related opportunities are often open to collaborative research & innovation projects: carried out by consortia of organisations working together on specific research & innovation areas.
Usually, a consortium must include at least 3 participants from 3 different EU Member States or Associated countries. In addition to these three partners, any legal entity from anywhere in the world can be included in the consortium.
The European Commission had identified a diverse range of prioritised areas where the participation of non-EU partners is encouraged. Those are called the International Cooperation flagged call topics.
The Work Programme LEIT ICT 2020 had identified two prioritised call topics.
ICT-38-2019: Artificial Intelligence for Manufacturing
Call Text: https://ec.europa.eu/info/funding-tenders/opportunities/portal/screen/opportunities/topic-details/ict-38-2020
Deadline: 16th January 2020
ID2020 webinar: The webinar "International Research & Innovation Cooperation: Horizon 2020 and the world – Asia (9 July 2019), organised by the International Cooperation Service Facility in cooperation with BioHorizon and Idealist2020.
The link to the recorded webinar is available here: http://apre.adobeconnect.com/p3p9rqqd5of8/ 
ICT-58-2019: International partnership building between European and African innovation hubs
Call Text: https://ec.europa.eu/info/funding-tenders/opportunities/portal/screen/opportunities/topic-details/ict-58-2020
Deadline: 22nd April 2020
General Funding eligibility conditions.
Nevertheless, nor all legal entities are eligible for funding.
Automatically eligible for funding
Not automatically eligible for funding
Industrialised countries and emerging economies - participants from these countries have themselves to determine the sources of funding and find the resources for their part of the action. Several countries have created mechanisms to co-fund their participants in Horizon 2020 actions selected for EU funding (you can find more information on available local support from non-EU countries for Horizon 2020 country by country below).
In exceptional circumstances, industrialised and emerging economies can receive EU funding if:
there is a bilateral agreement between that country and the EU
the country is explicitly identified in the relevant work programme and call for proposal as being eligible for funding
their participation is deemed by the European Commission to be essential for carrying out the action.
Want to know more?
Please contact: [email protected]
Date of upload: 09/09/2019