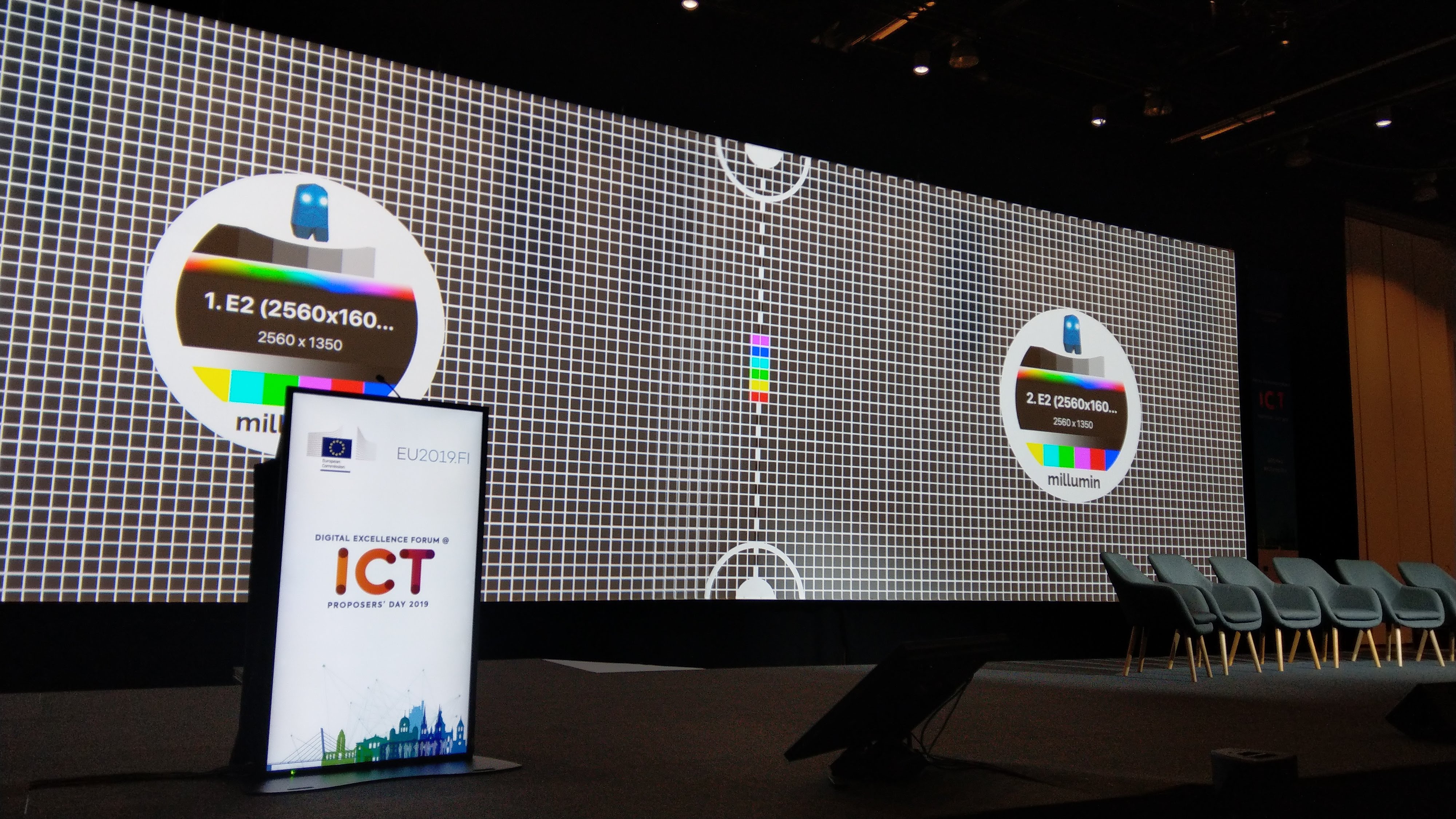 Last week Helsinki, Finland hosted one of the largest ICT events in Europe - the ICT Proposer's Day 2019. It was attended by over 3000 people who over two days discussed the Digital Europe programme and the upcoming Horizon 2020 calls in Information and Communication Technologies, Future and Emenrging Technologies and Societal Challenges areas.
You can rewatch the Day 1 and Day 2, see the highlights and check out the event in photos.
The event also featured many networking opportunities in informal discussions between attendees, Face2Face brokerage organized by Ideal-Ist and Enterprise Europe network and in pitch sessions organized for specific ICT topics. You can see the list of all ICT 2019 participants here and the all Face2Face brokerage attendees here. The presentations from the pitch sessions can be found below under each topic.
The ICT Proposer's Day 2019 also featured separate sessions for ICT topics and proposal writing. They included presentations from the European Commission, Q&As and proposer pitch sessions. All presentations are available on the Commission's webpage:
5G & Next Generation Internet

Artificial Intelligence & Technologies for Digitising European Industries

Dialogues on the Digital Europe Programme

FET, Innovation & EOSC

Societal Challenges
Date of upload: 27/09/2019