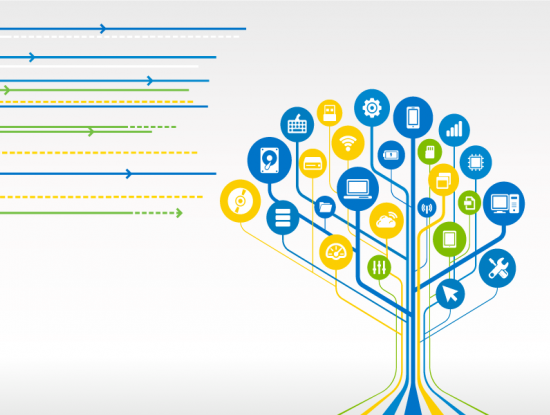 Project full name: Platform for Online Interoperability and Performance TestProject acronym: F-INTEROPCall identifier: F-Interop01 callCall title: F-Interop Open CallGrant agreement number: 687884Publication Date: 31st July 2016Deadline: 25th January 2017, 17:00 (CET)Expected duration of participation: between 3 and 10 monthsIndicative budget for the call: The indicative funding budget for Third Parties is € 610,000Maximum funding request per proposal: € 100,000 per third parties. Funding limits for both Third Parties and existing beneficiaries apply and are described below.Language in which proposals should be submitted: EnglishWeb address for further information: http://www.f-interop.eu/index.php/open-callWeb address for proposal submissions: https://www.tfaforms.com/421545E-mail: [email protected]
Additional information
F-Interop is a three years European Horizon 2020research and innovation project. It is researching and developing online interoperability and performance test tools supporting emerging IoT-related technologies from standardization to market. F-Interop ambitions are the following:
Supporting researchers communities, SMEs involved in developing new products, and standardization processes, through a close collaboration with standards development organizations, including ETSI, oneM2M,IETF and W3C;
Integrating and extending several European testbeds federating them with a shared "Testbed as a Service" platform interconnecting over 32 testbeds (Fed4FIRE,OneLab, IoT Lab) and 4755 nodes;
Researching and developing online testing tools for the Internet of Things, including interoperability and conformance tests, scalability tests, Quality of Service(QoS) and Quality of Experience (QoE) tests, and Energy efficiency tests;
Developing online certification and labelling mechanisms in order to enable an easier participation of researchers and industry in the standardization process.
Through an Open call process F-Interop aims to facilitate SMEs and developers communities to use and enrich the developed testing platform with additional modules and extensions.
The F-Interop project invites projects extending the F-Interop platform through the process of an open call. The F-Interop Open Call will support R&D for 4 categories of projects:
New testing toolsGrants of € 100K each are allocated to support up to three third party projects for developing and integrate new testing tools. Funding will cover SW development and HW-SW integration.
New test designGrants of € 60K each are allocated to support up to three third party to develop new interoperability tests designs and specifications for supported protocols, including ETSI, IETF, ITU, IEEE and W3C standardization communities.
Plugtest EventsGrants of € 10K are allocated to award third parties to conduct three remote, online plugtest events, to directly involve interop communities and collect direct usability feedback. Funding will cover the planning, promotion and delivery of each event, as well as preparation of a summary report.
SME F-Interop assessment reportsGrants of € 10K each are allocated to support up to ten SMEs to test F-Interop platform and provide a written report on potential improvements, with particular attention to UX evaluation.