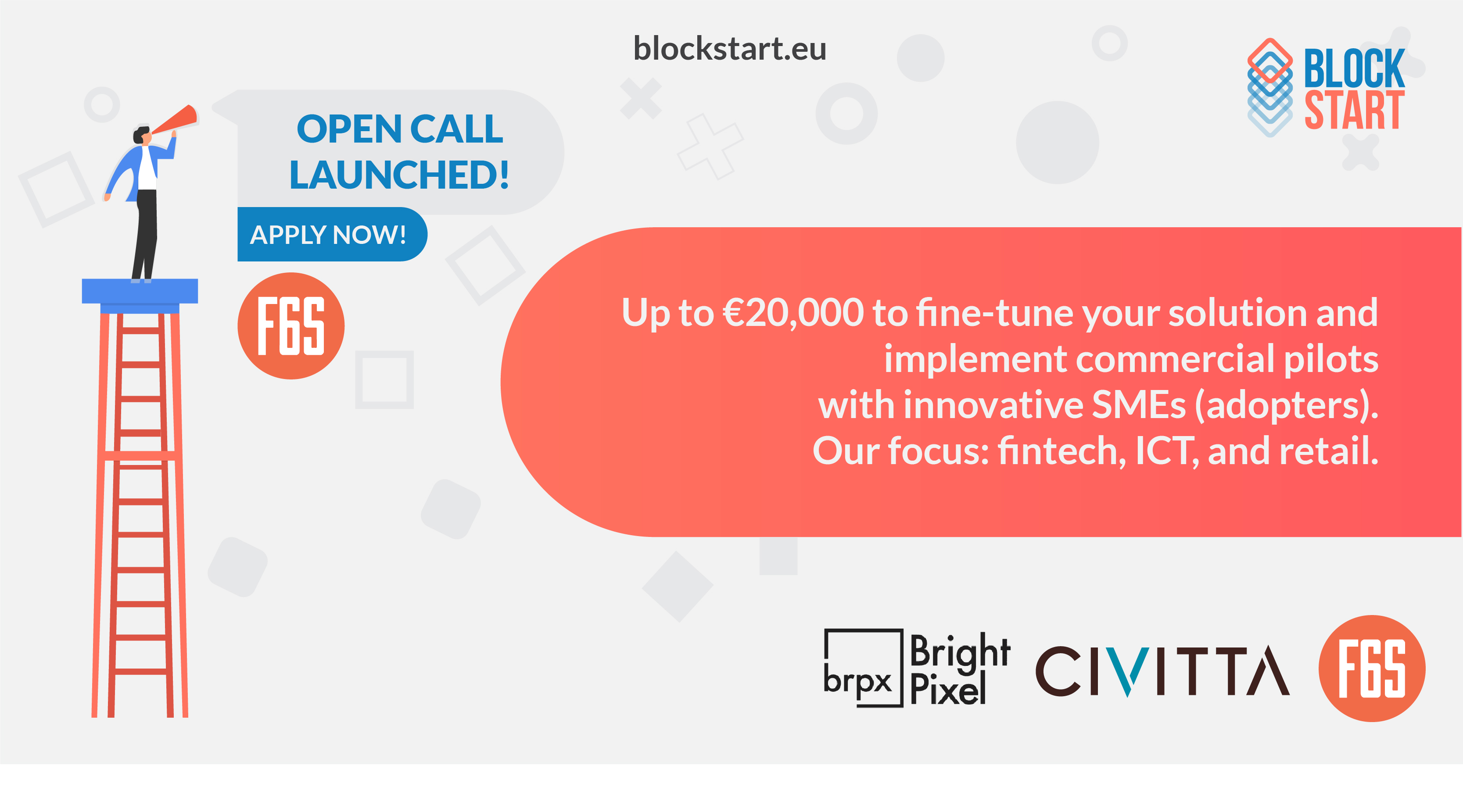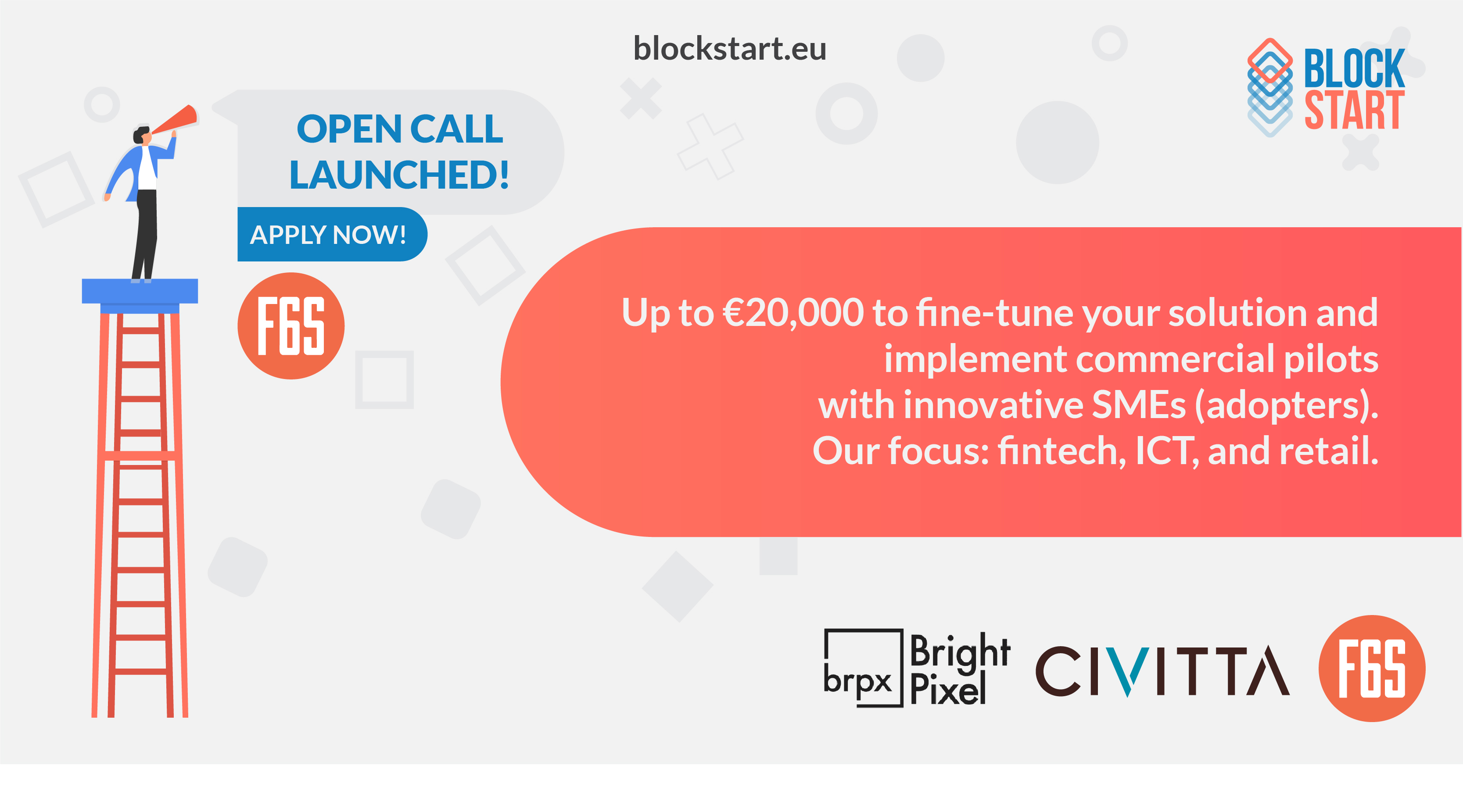 In its first Open Call for applications, BlockStart is offering up to €20,000 to DLT startups/ developers (solution providers) and up to €4,500 to SMEs (adopters), piloting opportunities, and more. The focus is on fintech, ICT, and retail sectors.
BlockStart is a pan-European blockchain/ DLT partnership program. In its first Open Call, BlockStart is looking for seed-, early- and growth-stage blockchain/ DLT startups and developers from all over the EU and H2020 associated countries.
The main objective is to facilitate goal-oriented, business-focused, and mutually beneficial partnerships between blockchain/ DLT solution providers and end-users SMEs. With this in mind, BlockStart offers a 3-stage immersive partnership program and will distribute a total of €265,000 equity-free funding, with selected startups/ developers receiving up to €20,000 per pilot.
The offer
BlockStart offers a multitude of perks, including equity-free funding, access to piloting opportunities, mentorship, and exposure to investors and advisors.
The program starts with the Ideation Kick-off, after which the most successful developers will be admitted to a 4-month prototype phase aimed at supporting the blockchain product-market fit. During the actual pilot phase (2 months), developers will have a unique opportunity to refine their product, grow their business, and work closely with potential customers – to identify the blockchain solution that best meets market demand.
How to apply
The deadline for applications – to be submitted at f6s.com/blockstart - is 10 February 2020 at 17:00 (CET, Brussels time). For tips and resources on the application process, check out blockstart.eu. 
Follow us on Social Media and stay tuned for upcoming webinar dates.
Who we are
BlockStart is a 3-stage (Ideation Kick-off > Prototype > Pilot) immersive blockchain partnership program. A team of 3 partners runs BlockStart: Bright Pixel, a venture builder studio and early-stage investor, CIVITTA, a leading management consultancy in the Eastern and Central Europe, and F6S, a global tech founders' community.
The funding for the initiative is coming from the EU's Horizon 2020 program.