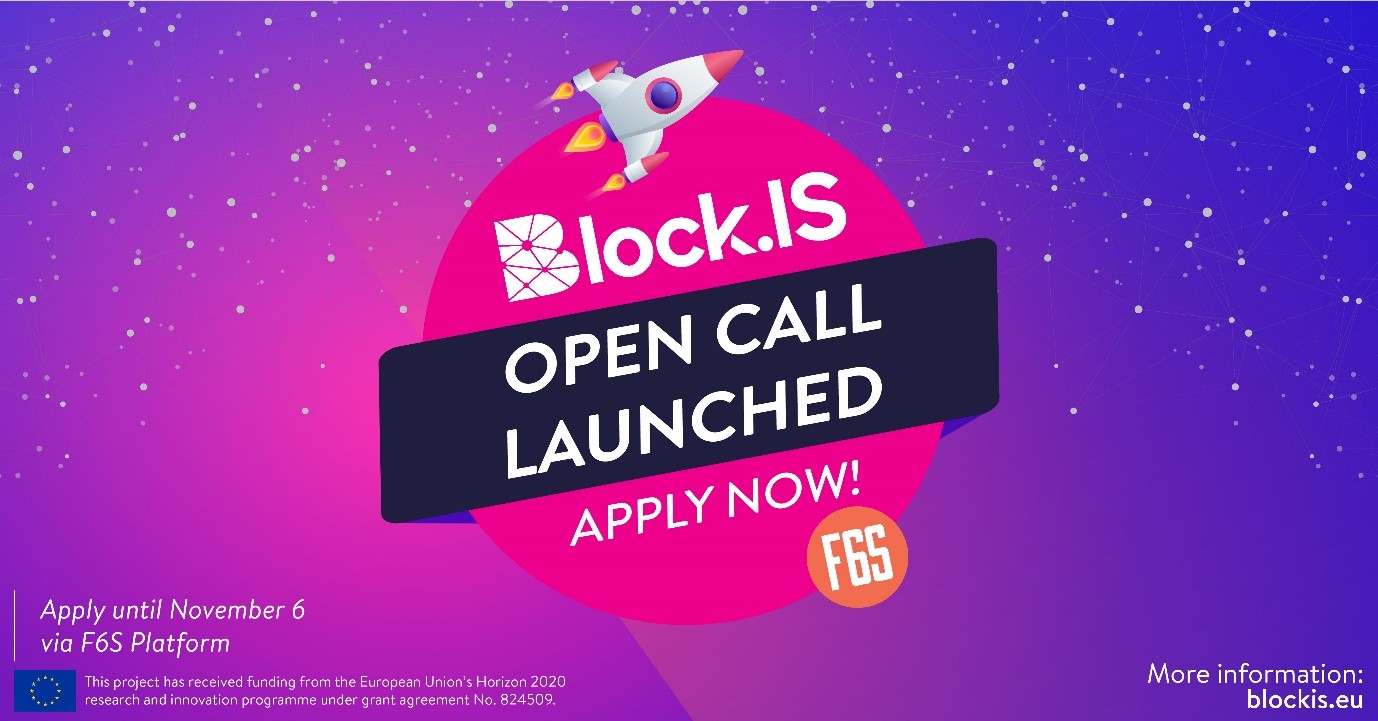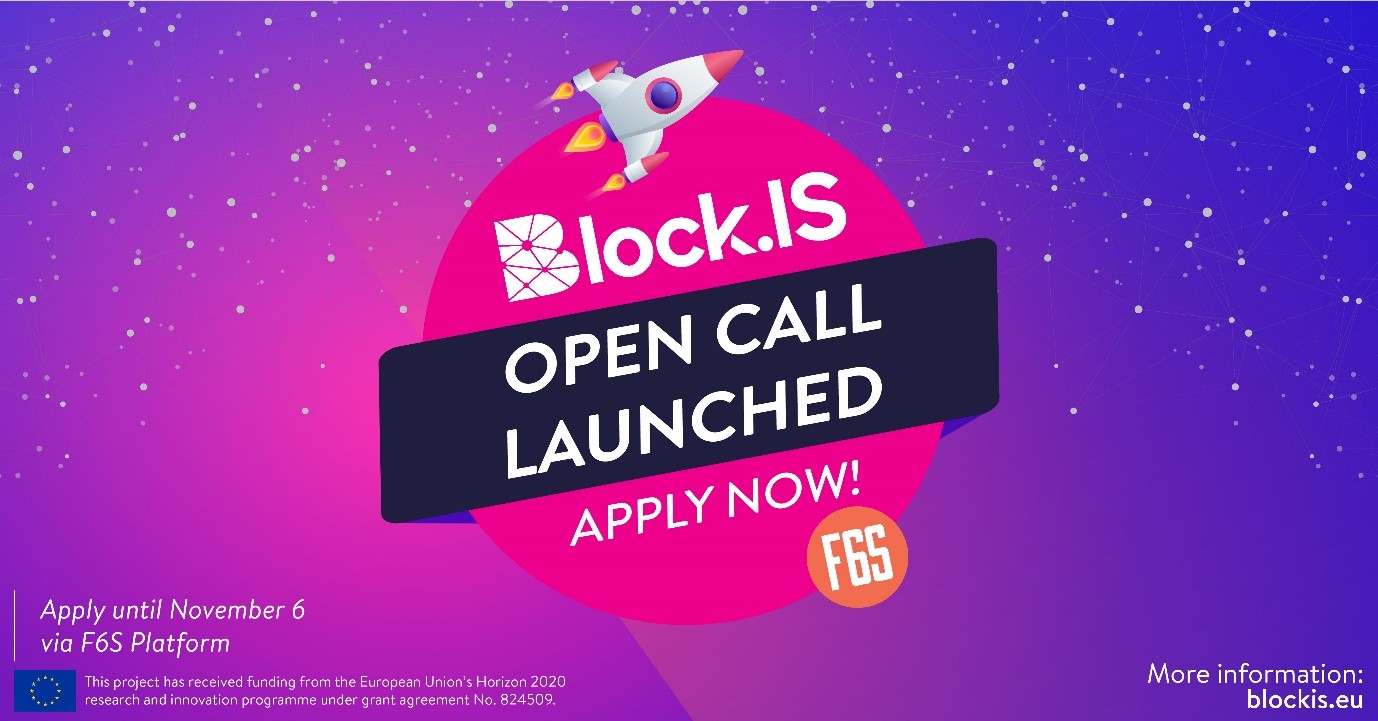 Block.IS is a new acceleration programme that aims to build an open and collaborative cross-border, cross-sectoral innovation ecosystem that fosters the use of blockchain technology in three vital sectors for the European economy: agrifood, logistics and finance.
Block.IS accelerator will support SMEs and start-ups from the ICT sector all the way from ideation to commercialization offering them tailored business and technical support as well as direct funding. To help founders build high-tech venture-backable enterprises, Block.IS will offer €2.8 M of total funding through 2 open calls.
Block.IS aims to provide to competitive and market oriented European SMEs access to knowledge, technology, capital and markets with the aim to place new products/ services in the market targeting blockchain technology.
Timeline
Submission to the 1st Open Call will be enabled on the 4th of September 2019 and will end on the 6th of November 2019 at 17:00 CET (Brussels time).
For more information visit the Block.IS website