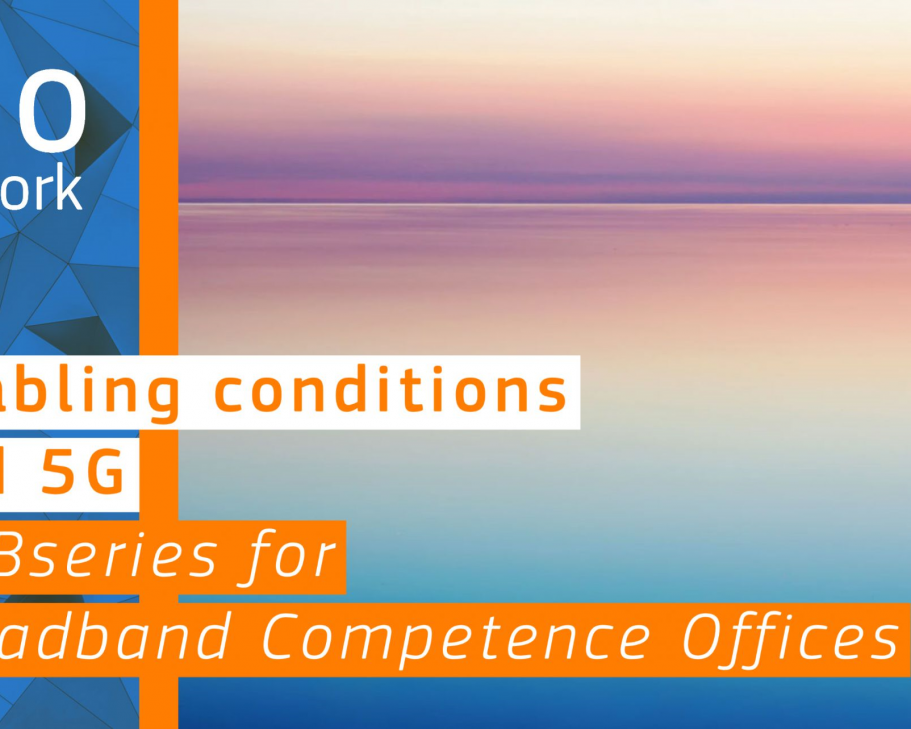 This series of webinars will cover enabling conditions and 5G. The sessions on enabling conditions will focus on the conditions Member States will need to meet in connection with broadband programming under the new multiannual financial framework (MFF). The sessions on 5G will address use cases as well as the development of 5G communities. Registration is open to all members of the European Broadband Competence Offices (BCOs) Network. The agenda will be made available to participants directly.
Background
This WEBseries is organised by the BCO Network Support Facility in partnership with DGs CNECT, AGRI, REGIO and COMP.
This series is part of a capacity-building knowledge-exchange programme run by the BCO Network Support Facility in order to connect and strengthen the BCO Network, support broadband roll-out in urban, rural and remote regions, and contribute to achieving the EU Digital Single Market and Gigabit Society objectives.