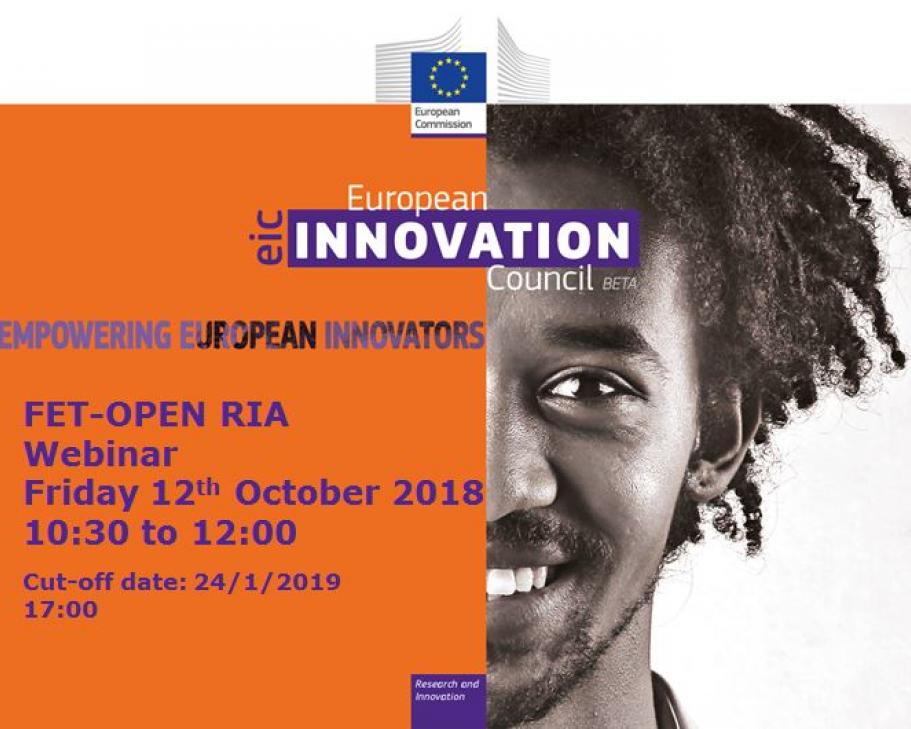 Get ready for the next deadline for submission of Research and Innovation Actions (RIA) proposals under the European Innovation Council Pilot instrument for Future and Emerging Technologies (FET-Open).
As part of the first phase of the European Innovation Council (EIC) Pilot programme (2018-2020), the FET-OPEN funding instrument supports early stage collaborative science and technology research, aimed at the development of radically new technologies of the future. The funded multi-beneficiary projects involve a wide range of actors, mostly from universities and research organisations, but also SMEs and industry partners, with a common goal of exploration of new technological possibilities, inspired by cutting-edge science, unconventional interdisciplinary collaborations or new research and innovation practices.
The next cut-off date for the submission of proposals under the Future and Emerging Technologies Open (FET-Open) scheme for Research and Innovation Actions (RIA) is  24/1/2019 at 17:00 CET.
For the period 2018-2020, the total budget for the FET-Open RIA instrument is 705 M€.
What do you need to know?
In order to help potential applicants in finding all the relevant information about the FET-Open funding scheme of the EIC Pilot (preparation and submission of proposal, evaluation process), the Research Executive Agency (REA) will organise a web streaming info session (webinar) on Friday, 12 October from 10:30 to 12:00
 You can connect to the live webinar
More information
Want to know more about these topics? Our EU channel on Youtube is also a great way to learn about how to address IP management, and communication in your proposals.
The upcoming cut-off dates in the Work Programme 2018-2020 for the submission of proposals under the FET-Open scheme for Research and Innovation Actions (RIA) are the following:
--- 24 January 2019
--- 18 September 2019
--- 13 May 2020
For more information, please contact [email protected]