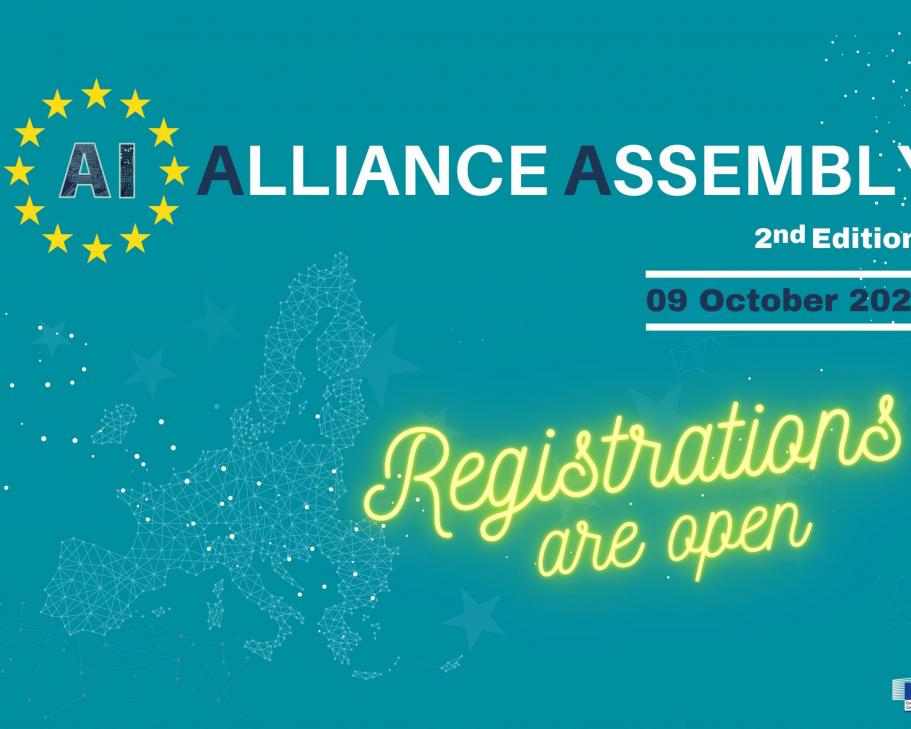 On 9 October 2020, the members of the European AI Alliance will meet on a large participatory online event.
Featuring Commissioner Thierry Breton, representatives of the German Presidency of the European Council as well as other high-level participants, this year's edition will have a particular focus on the European initiative to build an Ecosystem of Excellence and Trust in Artificial Intelligence (AI).
The "European AI Alliance Assembly" is a stakeholder event, key to the European Commission's policymaking process in the field of AI. The first edition of the event, held in June 2019 with the participation of over 500 stakeholders, experts and policymakers, set a basis for important policy and legislation initiatives currently addressed by the Commission.
This year's edition will host an online, high-level and multi-participatory forum to discuss:
The results of the Consultation on the AI White Paper launched by the European Commission from 19 February 2020 to 14 June 2020 and next policy and legislation steps;
The 

finalised deliverables

High-Level Expert Group on AI (AI HLEG);
The future projections on the European AI Alliance as a multi stakeholder forum that reflects wider societal, economic and technical aspects of AI to the European policymaking process.
How to participate
The European AI Alliance will be an online event, made available to the member of the European AI Alliance and other interested stakeholders via live web streaming. The members of the AI Alliance will have the possibility to submit their questions to panellists and workshop representatives via dedicated discussions in the European AI Alliance as well as social media tools.
Registrations for attending the Second European AI Alliance Assembly are now open! Registered participants will receive the latest updstes regarding the event as well as the links to attend the various sessions. 
Register to attend the Assembly
The European AI Alliance
The European AI Alliance is a forum that engages more than 4000 European citizens and stakeholders in a dialogue on the future of AI in Europe.
Following the launch of a European AI Strategy in April 2018, the Commission established the High-Level Expert Group on AI (AI HLEG) and mandated it with the drafting of Ethics Guidelines for AI and AI Policy and Investment Recommendations. The European AI Alliance was set up in parallel to the AI HLEG as broad multi-stakeholder forum that would, among others provide input from the different parts of society to the work of the AI HLEG and EU policy-making more generally.