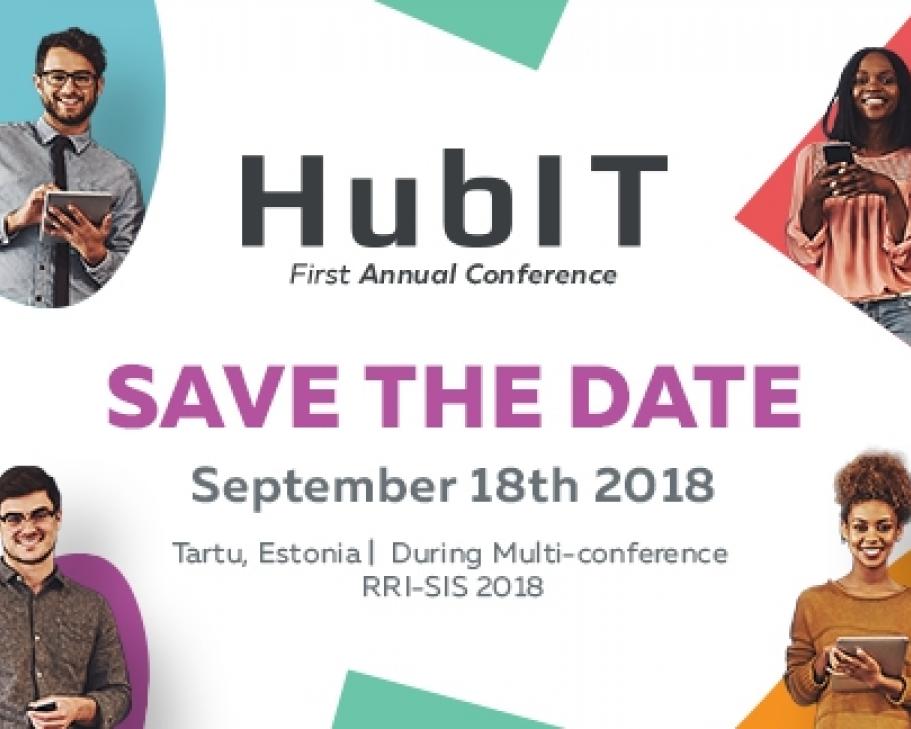 WHEN: 18 September 2018
WHERE: Science Centre AHHAA in Tartu, Estonia
The HubIT Annual Conference is the first edition of a series of 3 annual conferences whose aim is to engage ICT and SSH experts for boosting a more Responsible Research and Innovation through constructive interactions between ICT and SSH research.
The 2018 HubIT annual conference is an official event associated with the Multi-conference RRI-SIS 2018 - Multi-conference on Responsible Research and Innovation in Science, Innovation and Society 2018 (September 17-19, Tartu, Estonia).
The conference is composed of 3 sub-events:
• The HubIT findings
• The SSH Workshop
• The Speed Dating
The event will include knowledge transfer activities, panel sessions and debates on the core findings of the project and also interactive actions to engage participants and collect useful insights.
Registrations are now open HERE!
For further information, please, contact:

[email protected]

.