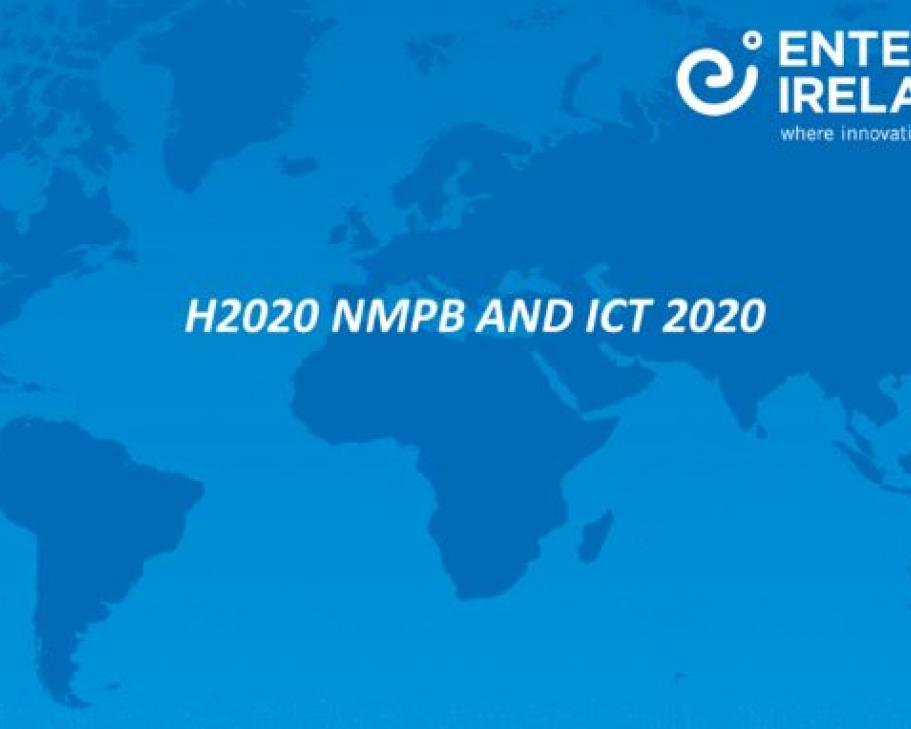 The Enterprise Europe Network in partnership with Enterprise Ireland and the Spanish, Portuguese and British National Contract Points (NCPs) invites you to participate in an international partnering event on ICT, Advanced Materials, Manufacturing.
This is a FREE one-day event that will introduce the calls for proposals, present insights and expectations from the European Commission whilst offering a unique international networking experience to forge the winning partnerships of the future.
The programme will include presentations from the European Commission, National Contact Points, CEO of the Irish Manufacturing Research Centre (IMR) and will provide a unique opportunity to pitch ideas and expertise in front of leading research organisations and cutting-edge innovators from across industry.
The brokerage event will allow you to extend your international network and create strategic partnerships through scheduled one-to-one meetings. Participants will also have the opportunity to meet with National Contact Point experts, and the Enterprise Europe Network.
The event is open to SMEs, larger companies and research organisations based in the Ireland and across Europe.
Please note: Delegates must attend the morning sessions to be eligible to participate in the B2B meeting sessions.
To register your interest in attending this event, please click the registration button and complete the requested information which will be assessed by the event organisers who will validate and confirm attendance to suitable organisations.
Why participate?
Receive the latest information from the European Commission about Horizon 2020 and the forthcoming calls for proposals for H2020 – topics coming up in 2020.
Meet with future project partners from across industry and research at our dedicated forum for one-to-one meetings
Meet an Enterprise Europe Network representative on international partnering opportunities, advisory and innovation support services available to you
Main Conference Topics:
H2020 2020 Work Programme:
LEIT: NMPB and ICT:

i.     Nanotechnologies,
ii.    Advanced Materials,
iii.   Advanced Manufacturing,
iv.   Biotechnology,
v.    Al and Technologies for Digitising European Industry and Ecomomy
vi.   Big Data and Cloud Technologies
vii.  5G
viii. Next Generation Internet