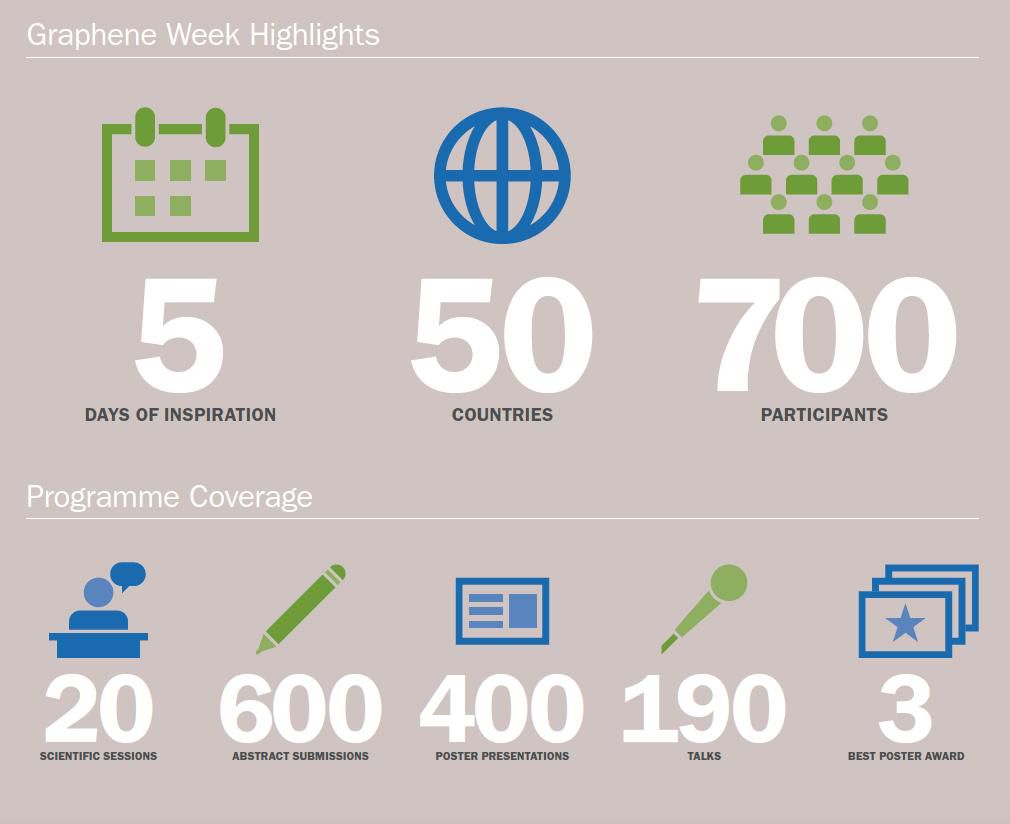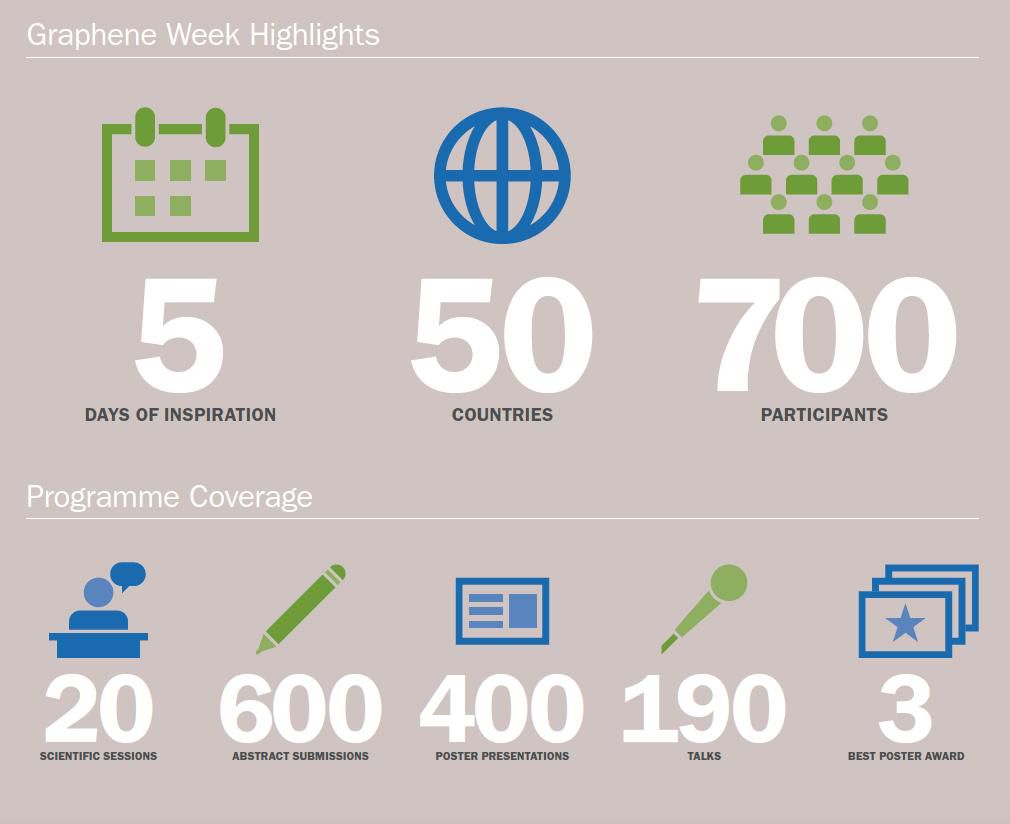 The leading annual conference on graphene research organised by the EU's Graphene Flagship gathers experts from academia and industry to present fundamental research results and to discuss the main topics in the graphene field.
The programme, list of speakers and all relevant information of the Graphene Week can be found on the dedicated Graphene Week page.
Not sure about attending Graphene Week? Watch some testimonials on why you should not miss this event.
Get a glimpse of some of the latest technologies developed by the Graphene Flagship on this video of the exhibition at Mobile World Congress 2019.
The Graphene Flagship is one of the EU's FET (Future and Emerging Technologies) Flagships supported by the EU to address major scientific and technological challenges.
Organiser
Graphene Flagship