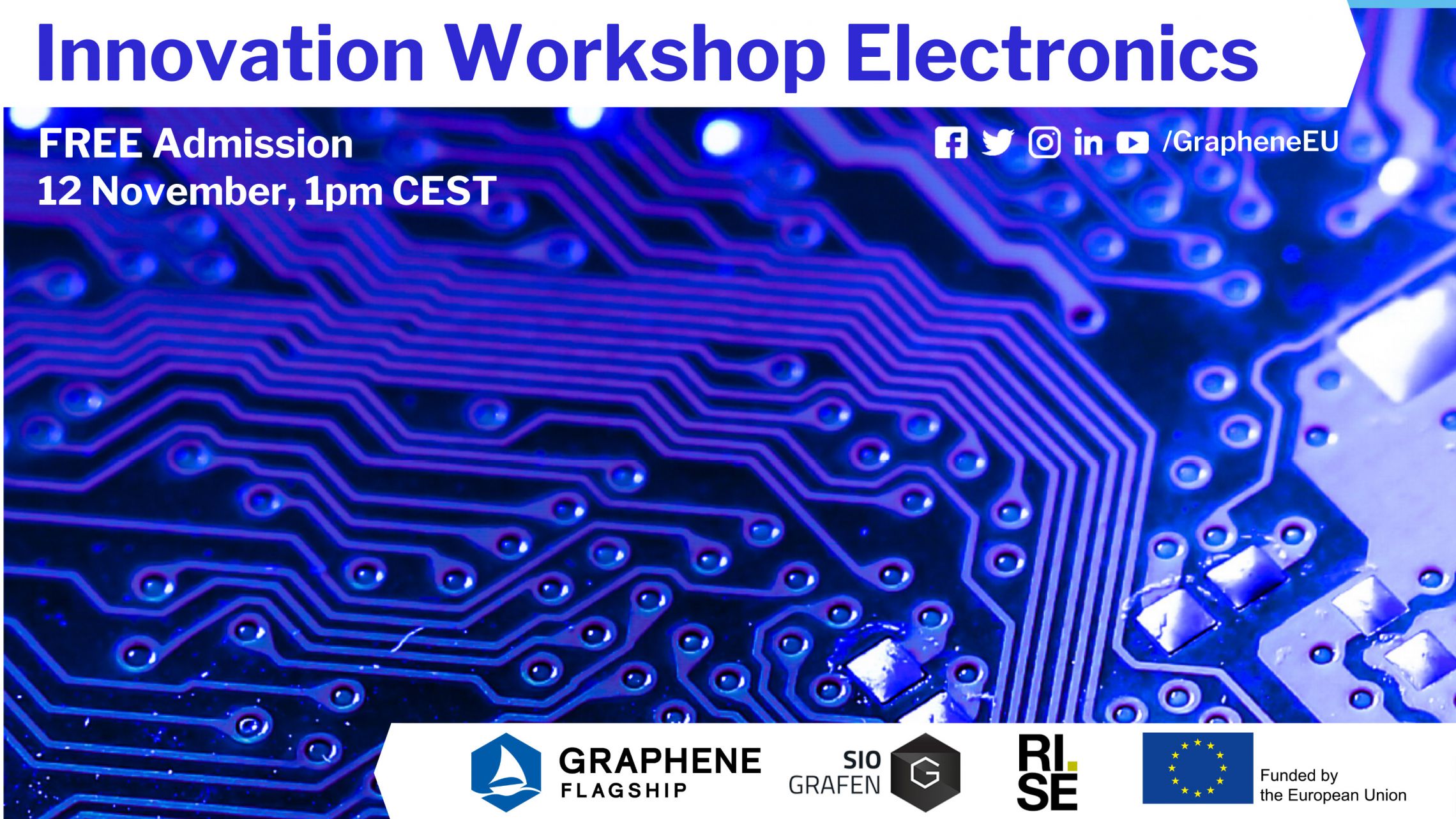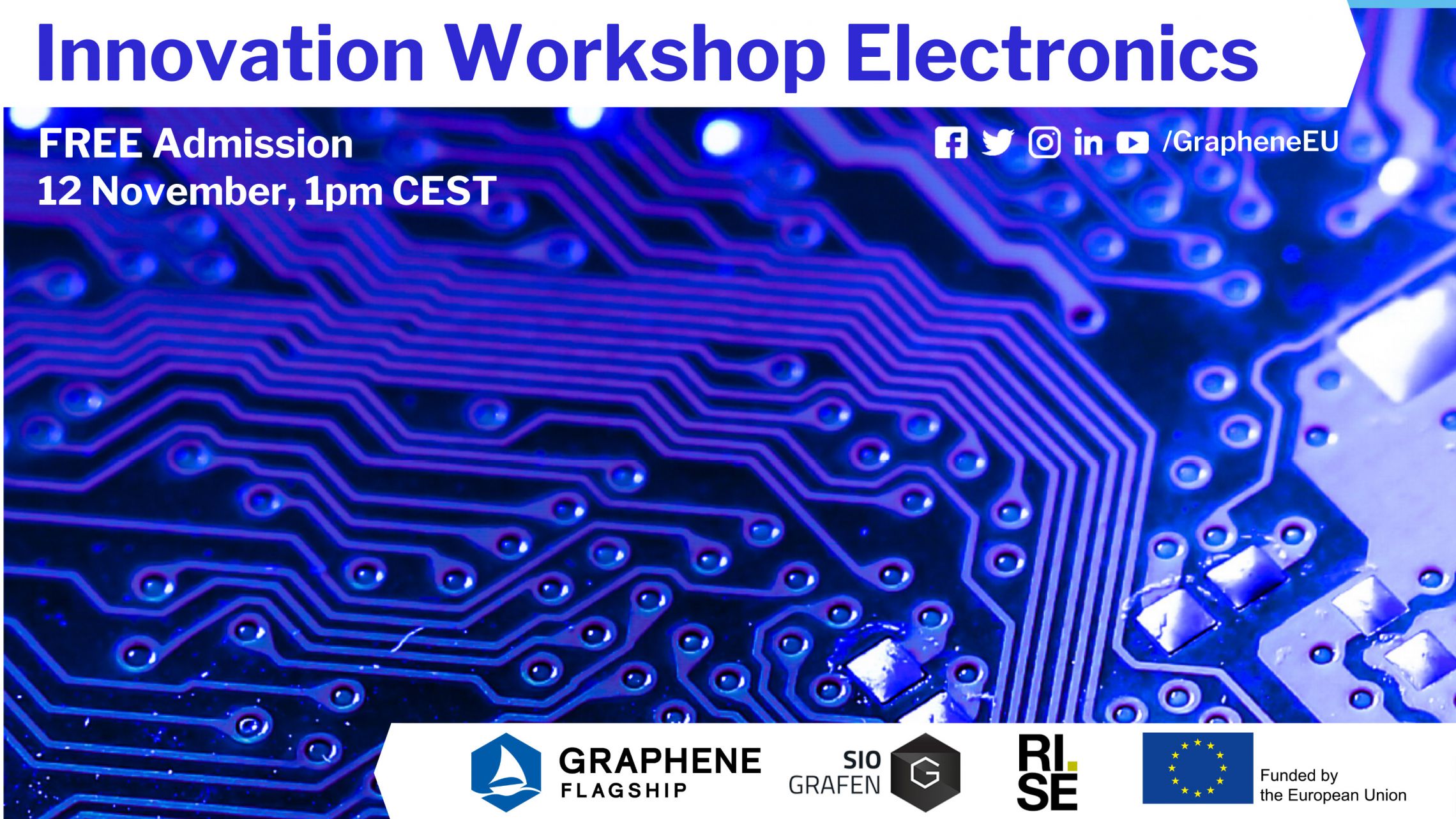 The Innovation Workshop Electronics is a networking event where participants can turn their research and innovation ideas into fruitful collaborations.
The workshop is co-organised by the Graphene Flagship, the Research Institute of Sweden (RISE) and the Swedish strategic innovation programme, SIO Grafen. The virtual networking event focuses on the potential applications of graphene-based technologies in electronics.
The Innovation Workshop Electronics will take place online on 12 November 2020, 13:00-17:30 CET (Brussels time)
The full programme and registration information are available on the Graphene Flagship's webpage.
Background
As the beneficiary of the Future and Emerging Technologies (FET) Programme, the Graphene Flagship aims to secure a major role for Europe in the ongoing technological revolution, helping to bring graphene innovations out of the lab and into commercial applications. The Graphene Flagship gathers nearly 150 academic and industrial partners from 23 countries, all exploring different aspects of graphene and related materials. Bringing diverse competencies together, the Graphene Flagship facilitates cooperation between its partners, accelerating the timeline for industry acceptance of graphene technologies.