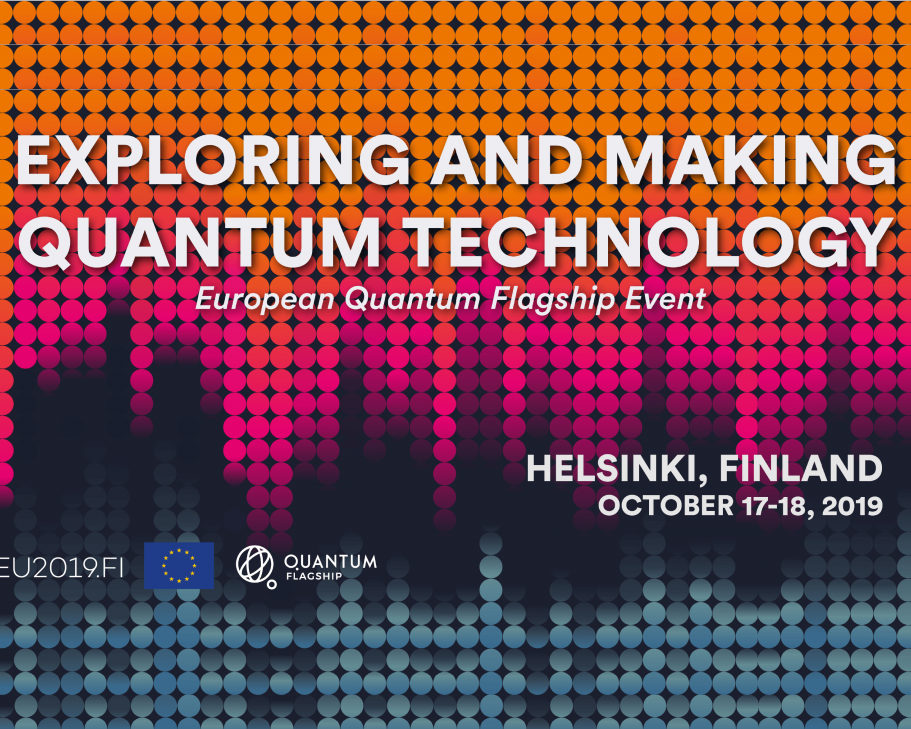 The quantum technology community will meet at this event with industry representatives and policy makers to review the present accomplishments and discuss the future of the quantum technologies ecosystem. This two-day event organised by the Finnish Presidency, Aalto University, VTT Technical Research Centre of Finland, the Academy of Finland and the Quantum Flagship will help position Europe as a leader in the field.
The first day of the event will give an overview of the quantum technologies landscape and underlying infrastructures in the framework of pan-European initiatives such as the Quantum Flagship and national and regional initiatives such as Quantum Technology Finland, among others.It will include keynote talks by representatives of the Academy of Finland, the European Commission, the Quantum Flagship, Aalto University, the Technical Research Centre of Finland, as well as by experts in the technology and industry sector. The first day will conclude with a panel discussion on policy topics, focusing on establishing a European infrastructure on Quantum Technologies.
The second day of the event will focus on the overall scientific strategy of the Quantum Flagship, specifically on its strategic research agenda, and related initiatives, inviting the community to actively participate and provide feedbacks. More specifically, community feedback sessions will be held on different topics such as education, engineering and infrastructures.
During this second day, a panel discussion on International Cooperation will take place with worldwide representatives from Europe, United States and Japan. They will bring forward the progress being carried out and achieved in each of these regions within quantum technologies and will address possible future synergies. 
Agenda and registration
Background
The Quantum Flagship was launched in 2018. With a budget of at least €1 billion and a duration of 10 years, the flagship brings together research institutions, academia, industry, enterprises, and policy makers, in a joint and collaborative initiative on an unprecedented scale. The main objective of the flagship is to consolidate and expand European scientific leadership and excellence in this research area as well as to transfer quantum physics research from the lab to the market by means of commercial applications and disruptive technologies. With over 5000 researchers from academia and industry involved in this initiative throughout its lifetime, it aims to create the next generation of disruptive technologies that will impact Europe's society, placing the region as a worldwide knowledge-based industry and technological leader in this field. 
 Team responsible: High Performance Computing and Quantum Technology (Unit C.2)