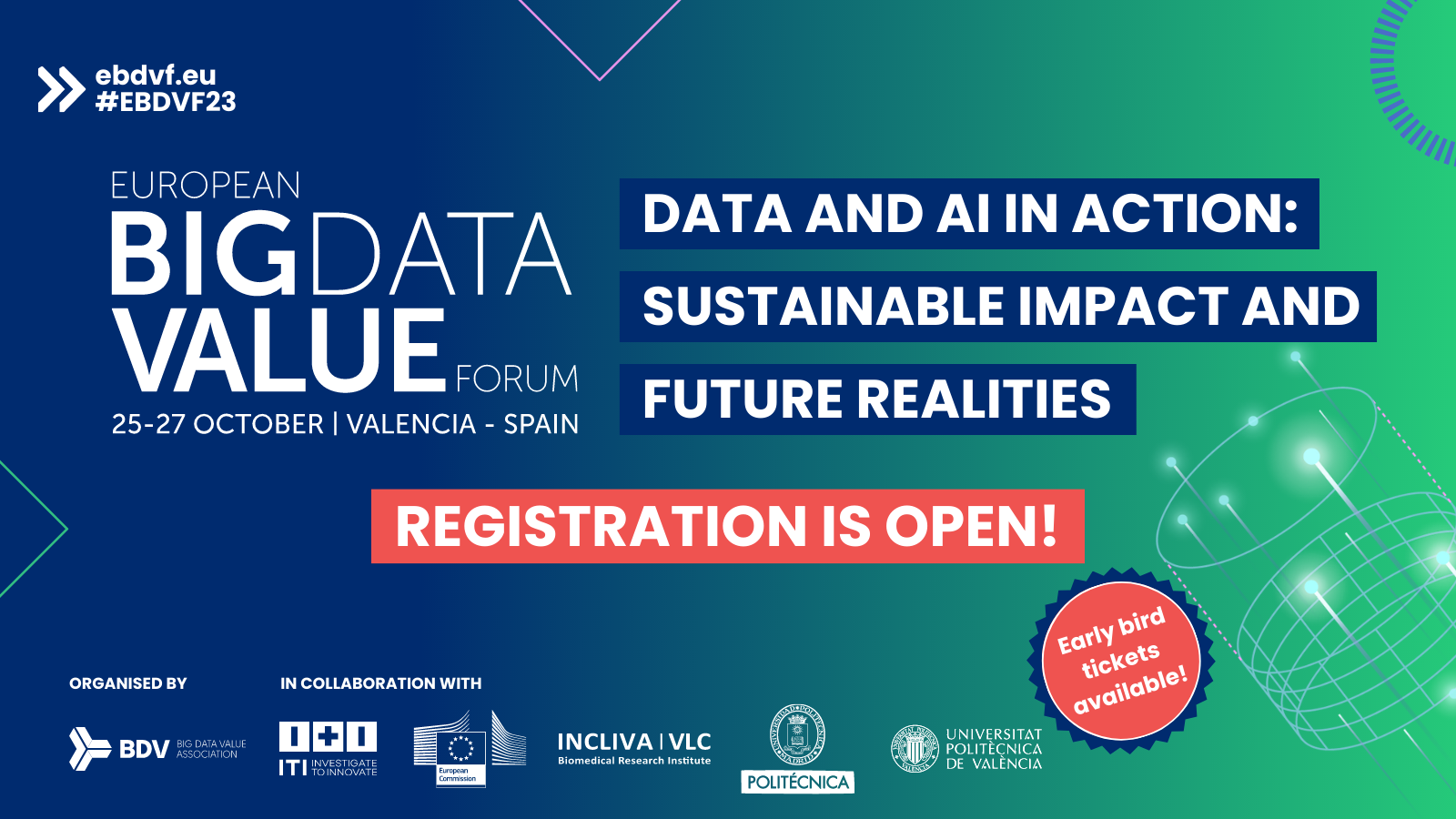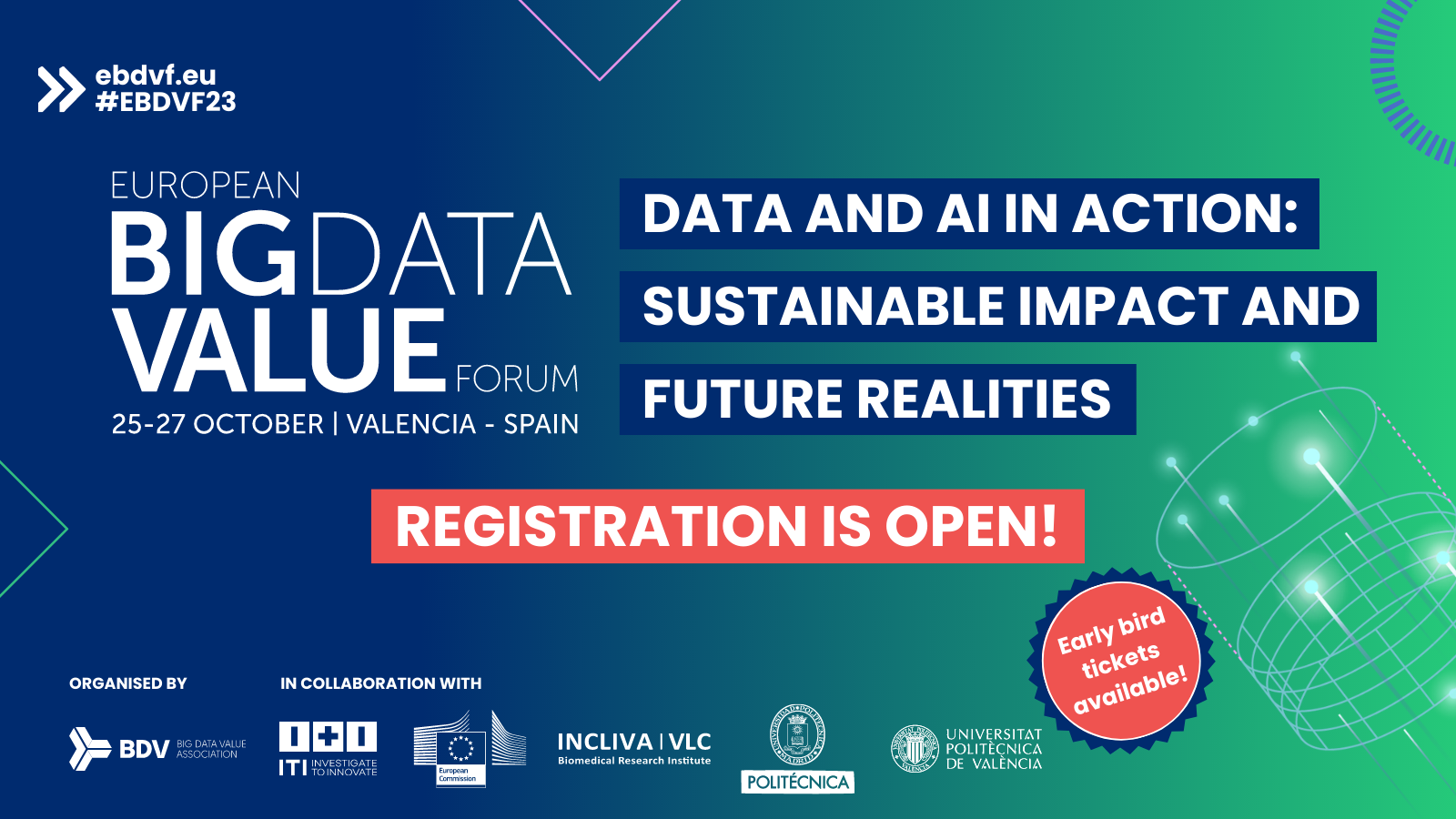 The flagship event of the European Big Data Value and Data-Driven AI Research and Innovation community is now open for registration. The theme of the EBDVF 2023 is "Data and AI in Action: Sustainable impact and future realities".
The European Big Data Value Forum (EBDVF) brings together industry professionals, business developers, researchers and policy-makers from all over Europe and other regions of the world to advance policy actions, and industrial and research activities in the areas of Data and AI. 
Participants will have the occasion to meet key stakeholders of the community to discuss the latest evolutions on technologies such as Data Spaces, Industrial and Trustworthy AI, HPC as well as the Metaverse. We will brainstorm over their applications in crucial sectors such as mobilities, healthcare, manufacturing and agri-food.
This year, the event will take place in Valencia, Spain on 25 – 27 October.
To register, visit the EBDVF 2023 website