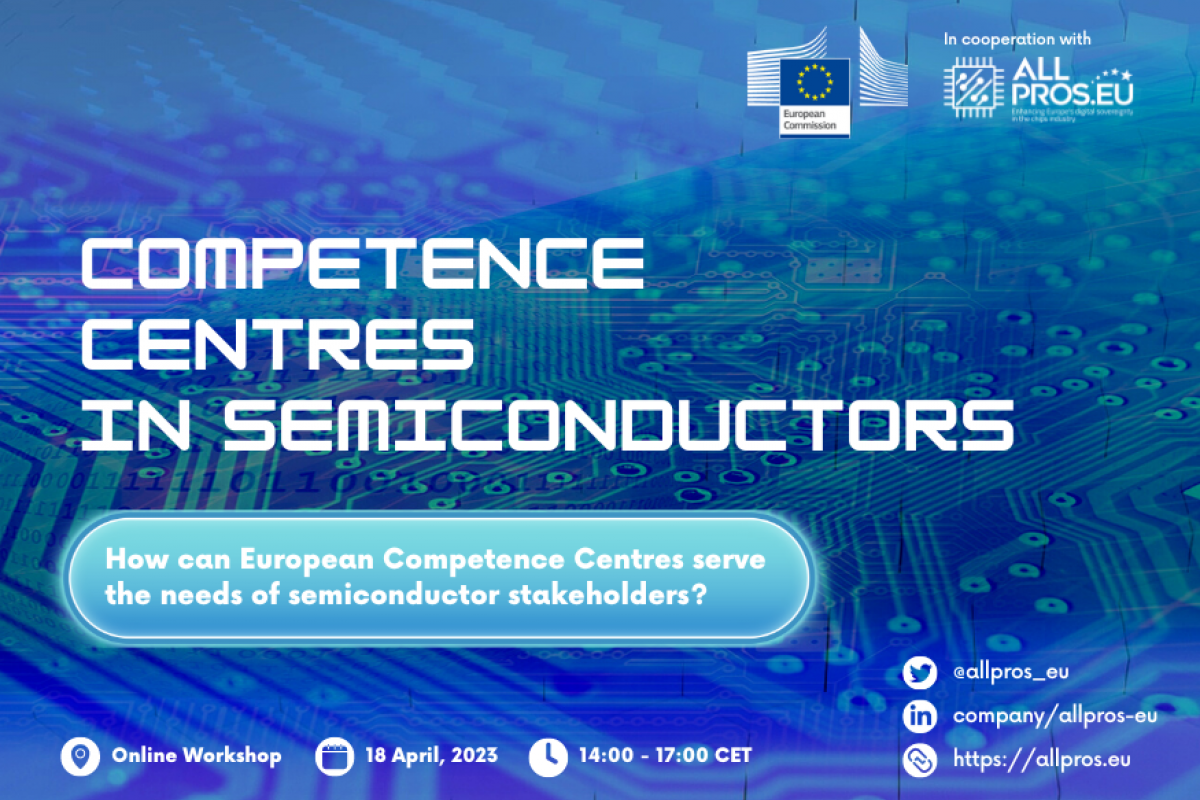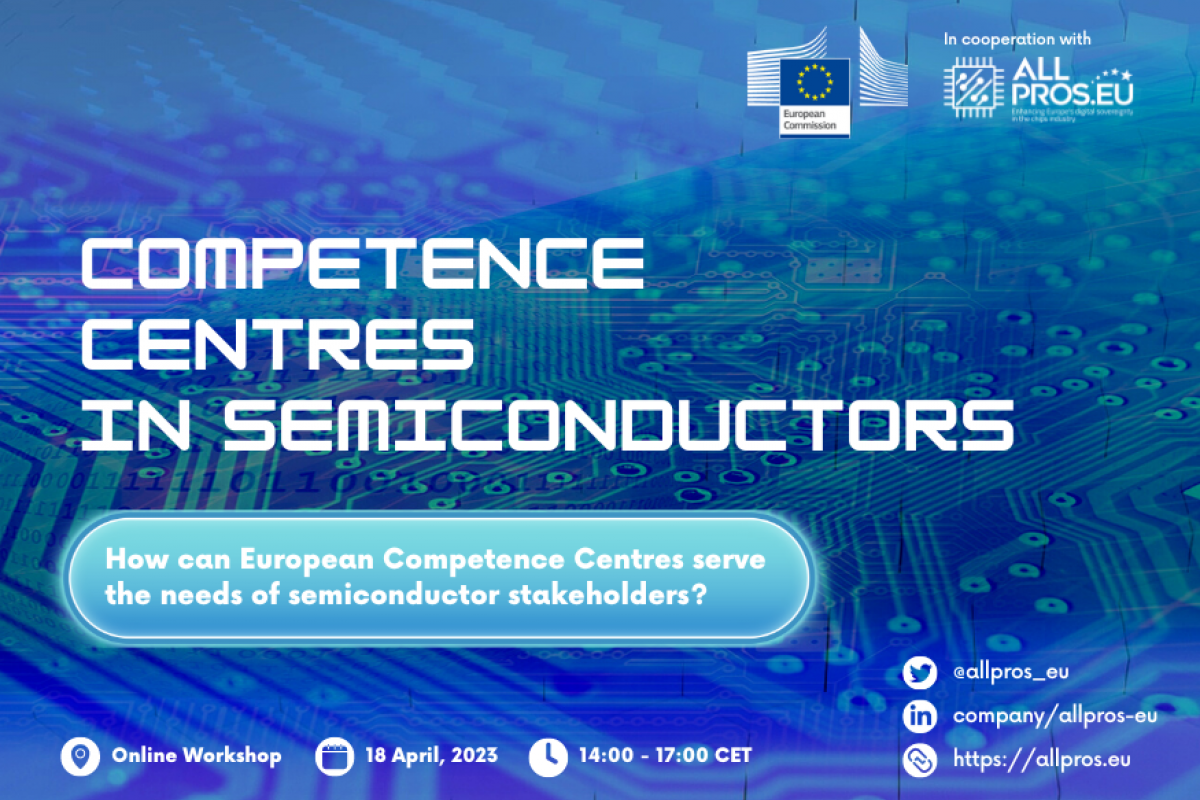 Online Workshop on Competence Centres in Semiconductors
How can European Competence Centres serve the needs of semiconductor stakeholders?
The event is designed to bring together industry stakeholders, including startups, SMEs, and mid-caps, industry experts and researchers, who are interested in the latest developments on competence centres in semiconductors. Specifically, the event will be an opportunity to discuss how competence centres in semiconductors can serve the needs of industrial stakeholders.
The Online Workshop on Competence Centres in Semiconductors will cover a range of topics related to Competence Centres, such as their objectives, activities, and services for semiconductors stakeholders, especially industry, including startups, SMEs and mid-caps.
The event will feature introductory speeches by the European Commission, and a series of breakout sessions where stakeholders will have the chance to express their expectations for Competence Centre services such as access to technical expertise and consulting, providing training, specialised knowhow, and more. Breakout sessions may include the following topics:
Services offered by competence centres
Specialisations of competence centres
Conditions for services offered
What are the main goals of this workshop?
Identify stakeholders' needs and expectations from EU Competence Centres.
Discuss the next steps in setting-up the Competence Centres for semiconductors.
Who should attend?
The event is a must-attend for SMEs, mid-caps and Industry representatives. The event is open to anyone interested in advancing innovation in the field of semiconductors through collaboration and knowledge sharing.
Registration for the Workshop
The event is free of charge. Registered participants will receive by email the link to access the event.
Agenda 
(see details on event website)
14.00 – 14.15 Opening - Welcome and introduction the by European Commission.
14.15 – 15.00 Breakout session I – Services offered by competence centres
15.00 – 15.45 Breakout session II – Specialisations of competence centres
15:45 – 16:00 Stretch legs & coffee break
16.00 – 16.45 Breakout session III – Conditions for services offered
16.45 – 17.00 Closing