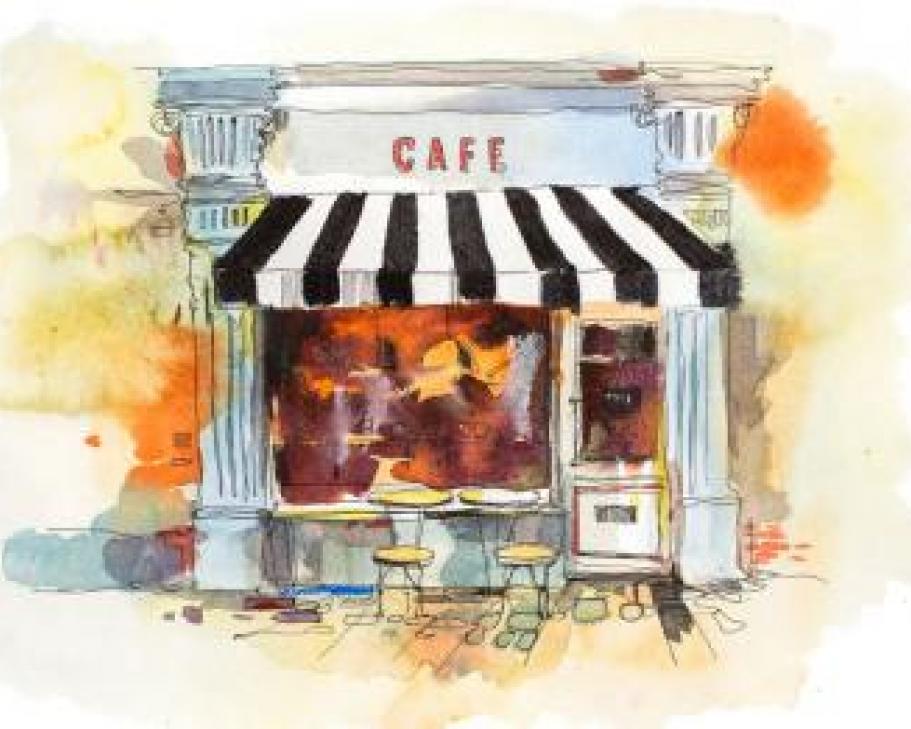 "The CIIRC RP95-3D Protective Half-Mask - The Fast Track From Scientific Idea to The Real Production as The CIIRC's Contribution in The Fight Against The Coronavirus Pandemic."
The Speakers
Vít Dočkal is head of the Project Management Office (PMO) at CIIRC
And
Pavel Burget, Head of Testbed for Industry 4.0 at CIIRC
The link to register: https://attendee.gotowebinar.com/register/7847921879435957004
Description of Presentation
CIIRC CTU is entering the fight against COVID-19. At the RICAIP Centre of Excellence supported by EU resources, CIIRC CTU is developing a brand new prototype of safety half-mask under the name "CIIRC RP95".
The goal is to make a prototype that can be produced anywhere in the world on the principles of distributed production. Distributed production allows to compensate the local lack of production capacities or resources.
CIIRC CTU researchers developed and certified the prototype of the advanced respirator "CIIRC RP95-3D" in just one week.
The CIIRC RP95-3D is a personal protective equipment – half-mask – with a P3 replacegeable external filter which has been certified as a kit according to EN 140:1999 norm. It meets the same or higher degree of protection as a FFP3 class respirator.
The mask can be reused thanks to proven sterilization and disinfection procedures. Sterilization of the half-mask is possible in a steam sterilizer (autoclave). The integrity of the mask after sterilization (in the National Reference Laboratory of the EAA) was successfully confirmed by subsequent testing at the Occupational Safety Research Institute.
Disinfection of the mask is possible by spraying with an alcohol-based disinfectant solution (85% ethanol). This procedure was verified in cooperation with the team of the Czech Society of Cardiology and their colleagues virologists. Please find more info under: https://www.ciirc.cvut.cz/covid-2/
CIIRC is also a visible actor in the AI domain –  CIIRC's is involved in European AI research after successful evaluation of ICT48 calls.
CV
Dr. Vít Dočkal (M) is head of the Project Management Office (PMO) at CIIRC which comprises agenda of the strategic project management responsible for project of e100M+. Since 2013 he had worked as the professional project manager at CIIRC. As the head of PMO he led the project team during the preparation of the very first strategical Project of CIIRC such as EDS Grant for the new CIIRC facility or OP RDE projects (Excellent Research Teams call of the ESIF-Operational Programme Research, Development and Education). Under H2020 Teaming of excellent research institutions and low performing RDI regions programme he led the successful proposal of Research  and  Innovation  Centre  on  Advanced  Industrial  Production  (RICAIP,  e50M).  Vít  Docˇkal  is  the  head of CLAIRE Prague Office, closely involved in CLAIRE's engagement with industry and in supporting the AI ecosystem in Central and Eastern Europe.
In the years of 2009 – 2013 he had been leading the ICRC Project Management Office at St. Anne's University Hospital in Brno– large R&D infrastructure funded by e180M from the ESIF and the state funds. He is experienced in R&D Project Management, soft skills and state-aid rules. Moreover, he received master degree at Faculty of Law, Masaryk University and the master degree at Historical Institute – Faculty of Arts, Masaryk University. In 2006 he received two doctoral degrees at Faculty of Social Studies, Masaryk University – one at Department of Political Science, with the thesis on the EU Regional Policy and its actors (Ph.D. degree) and the second in International Relations and European Studies (PhDr. degree).
Dr. Pavel Burget (M) finished his PhD at Czech Technical University in Prague in the field of Control systems and robotics. Since then he has been an assistant professor at the department of control engineering at CTU in Prague, FEE. He has lead tens of master students and supervised several PhD students. His research interests are Industrial communication and control systems, Optimization of robotic manufacturing cells and Discrete event systems. He has been a leader of several national research projects focused on applied research. He has established several contracts with industry in the fields of robotics and industrial communications. Since 2016, he has been member of Czech Institute of Informatics, Cybernetics and Robotics, where he has been heading Testbed for Industry 4.0. He has been a researcher in several international research projects, whereas in two of them as a principal investigator.
Since 2012 he has been a member of Profinet IO Working Group, which is a standard-development body of Profibus & Profinet International. He has been editor and co-author of several guidelines managed by this working group, which have been used by automation device and system manufacturers worldwide. Since 2019 he has been an associate editor of IEEE Transactions on Automation Science and Engineering. Since 2019 he has been a member of the executive board of the National Centre for Industry 4.0 and a member of the executive board of RICAIP – Research and Innovation Centre on Advanced Industrial Production.