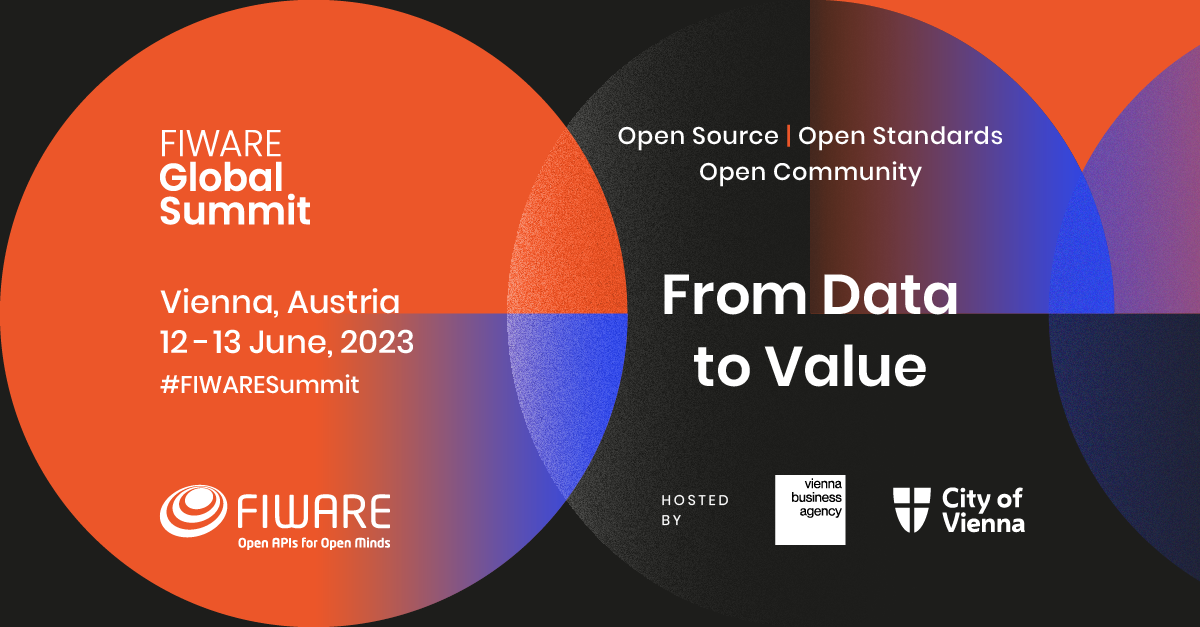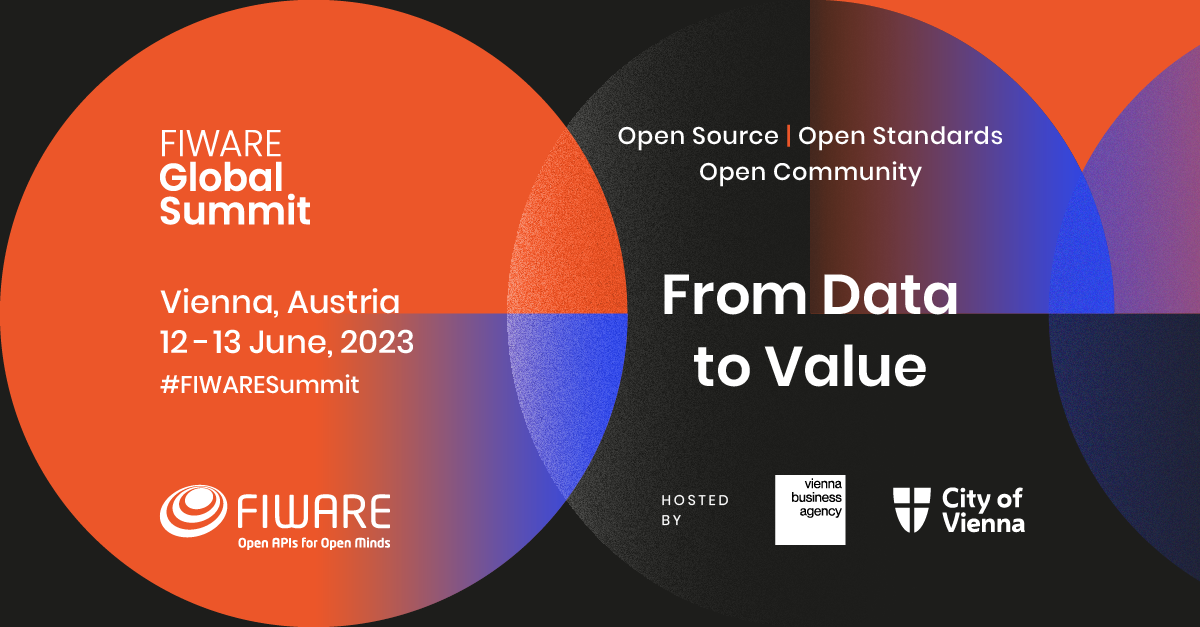 We are glad to invite you to the 9th FIWARE Global Summit in Vienna, Austria (12-13 June 2023) – one of the leading Open Source conferences for entrepreneurs, public administrations, academia, developers, start-ups, and technologists.
Get ready for two days of world-class innovation, collaboration, and networking.
Open to all FIWARE enthusiasts and newbies, members and partners, from startups to global players, public admins and academia, from developers to strategists, from project managers to CEOs.
Technology is changing the way we live, work, and engage with one another. FIWARE provides a helping hand to those who want to change the world, foretell the future, and transform markets for the better, based on recognized Open Source technology. From startups and SMEs to global enterprises, FIWARE helps today's disruptors fully grasp what tomorrow has in store and how they can be part of this transformation journey.
You can also play a key role in this journey. Looking into joining the FIWARE community, our global ecosystem, or just interested in the impact and opportunities with Open Source technology? Then this Summit is made for you!
The 9th edition of FIWARE Global Summit (FGS) is going to be held in a FIWARE-referenced city, and one of the most livable and resilient cities in the world: Vienna (Austria), June 12-13, 2023 (with a rich side and training program: June 12-15).
Join us at the Summit to discover what the world's smartest open companies, cities, universities, and developers are doing differently to succeed in today's and tomorrow's digital economy.
Take a glimpse at some highlights of the Summit:
Meet our fabulous Keynote speakers Sophie Proust, CTO at Atos, Dr. Jonathan Reichental, Best-Selling Author, Founder and CEO Human Future, Dr. Boris Otto, Professor at TU Dortmund University and Executive Director at Fraunhofer ISST, to name but a few.
Be among 500+ participants joining from all over the world, 150+ speakers, 300+ sessions, presentations and panel discussions, and workshops.
Benefit from a rich side program before and after the Summit. Don't miss FIWARE Technical Training June 13-15 (separate free registration required on Eventbrite), Festive Dinners, and set up your one-to-one meetings with the global community.
FIWARE Members are invited to attend the FIWARE General Assembly (June 12).
Get in touch with our great Media Partners, among them bee smart city, Our Future Water.
Enjoy the amazing atmosphere of Vienna Rathaus, an outstanding place for bringing people, and citizens together, and city itself with concerts, film festivals, regional beer, wine, and food festivals, holiday markets, and the like.
Registration: Fiware Global Summit event website