EDI in Riga, Latvia is a public research institution established in 1960. Currently, EDI is among the highest rated scientific institutions in Latvia specializing in Smart Embedded Cooperative Systems (SECS). EDI mission is to perceive the world and design a better future by creating new knowledge, developing innovative technologies and demonstrating their practical significance in real life applications.
After international evaluation of scientific institutions in Latvia (year 2013), one of the recommendations for EDI was to improve international collaboration. Therefore, a strategic decision was made to more actively participate in different international R&D funding programmes (including Horizon 2020). Right after that decision, EDI submitted and received funding for the first successful Horizon 2020 ECSEL project – 3Ccar "Integrated Components for Complexity Control in affordable electrified cars", allowing EDI to establish new contacts, as well as show their professionalism and high scientific capabilities, which in turn opened doors to many other Horizon 2020 projects to follow.
In addition, EDI is also active in European Space Agency (ESA) projects – MPET "On-board implementation of the multi-purpose Event Timer" and MireClass "Automated identification of mires and peatlands using multi-temporal satellite data".
In 2020, EDI implements 11 Horizon 2020 projects, which for a relatively small institute with ~120 employees is quite impressive:
The Horizon programme and especially ECSEL (Electronic Components and Systems for European Leadership) programme has opened EDI multiple opportunities and impacted EDI in many ways, allowing to acquire additional funding to gain new knowledge, build new innovations/products and attract new employees; avoid brain drain; increase competitiveness both in Latvia's and world's market; increase scientific quality/level; see and access state-of-the-art infrastructure and technologies in partners' premises; meet other scientists working in the field and discuss burning topics; develop internationally experienced and motivated workers; motivate new generation/students to stay in science; have stability and sustainability in science funding; increase international visibility of the company; establish new contacts for future collaboration (currently EDI has more than 300 international partners in agreements), projects and investments; work in interdisciplinary fields and many more.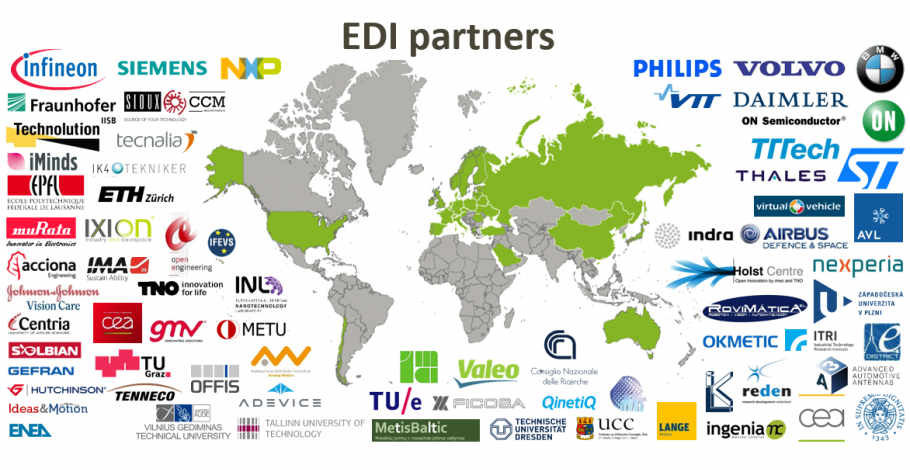 Besides, based on the developments in these projects, EDI have had a chance to submit multiple commercialization projects, which plan to bring those developments from Horizon 2020 projects to the market, thus creating innovation and economic impact.
Currently, partially thanks to the Horizon 2020 programme, EDI is able to focus its research on following areas of public and industrial interest:
EDI is very existed and impatiently looking forward to future opportunities for new collaborations and interesting projects. If you are looking an experienced and professional partner please contact Dr. Kaspars Ozols or [email protected] .
Submitted 10.08.2020.