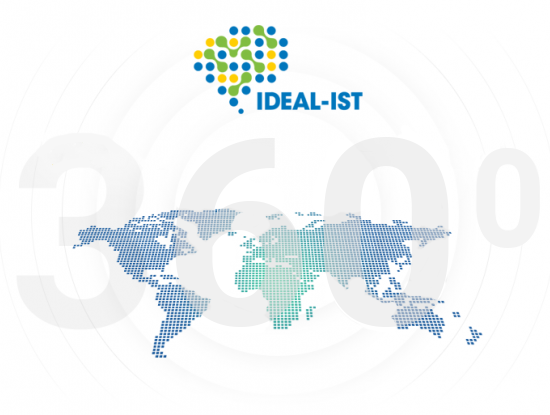 Ideal-ist extends its support network by collaborating with many other organisations worldwide.

HOW TO GET IN TOUCH WITH IDEAL-IST
Ideal-ist, the Horizon Europe digital NCP network, welcomes any party interested in collaboration. We are happy to explore collaboration possibilities with you.
To match with the objectives of our Ideal-ist NCP network we have defined some collaboration criteria which we kindly ask you to consider. Based on these criteria we decide on different collaboration priorities.
Collaboration criteria
Match Ideal-ist scope and expected impact
Mutual interest in collaboration
Relation to digital topics in Horizon Europe
Potential impact (how well does it fit the ICT/Digital community)
Potential for collaboration

As a first step, we kindly ask you to fill in our collaboration form and let us know more about your expectations. After having received the collaboration form, an Ideal-ist partner will get back to you.
Core Partners
Ideal-ist's current partnerships foster collaboration in the digital field by engaging the Horizon Europe (HE) and DIGITAL Europe NCP Networks, HE Partnerships and HE funded projects and other initiatives related to the digital domain.